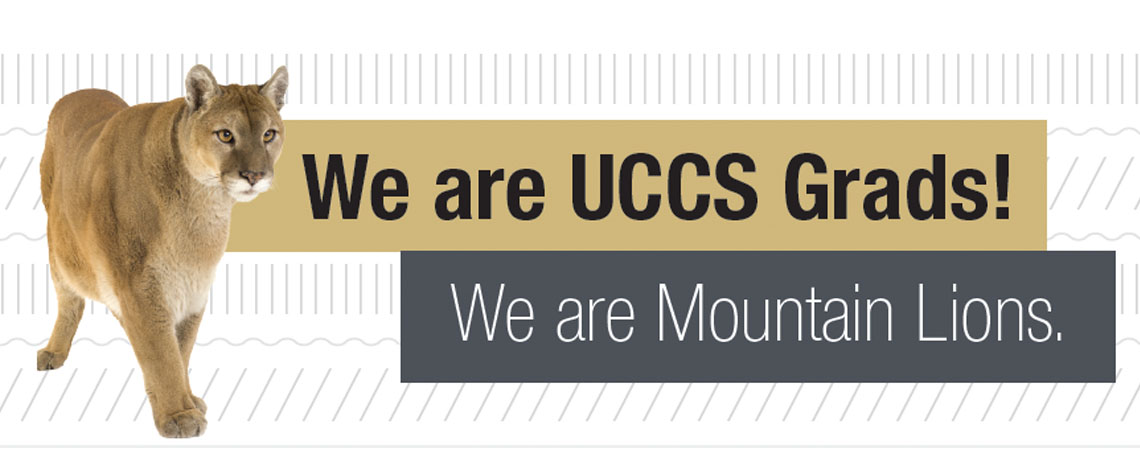 CLASS OF 2020 GIFT - Click HERE
The UCCS Community is Stronger Together. 
Since 2015, graduating Mountain Lions have banded together to leave a legacy at UCCS through the Class Gift. By joining this tradition, you will leave a mark by donating to the scholarship or program of your choice. So far, almost $50,000 have been raised which has made a huge collective impact at UCCS.
This semester we are highlighting two important funds that are vital to current UCCS students: Clyde's Cupboard Food Pantry and MOSAIC (Multicultural Office for Student Access, Inclusiveness & Community). Please consider making your class gift to one of these two funds. 
With your donation to, your school or college, a favorite program, or a scholarship fund, you can make an impact where it matters most to you. 70% of UCCS students receive financial aid but not all of the need can be met. Your gift will help students to remain at UCCS and complete their degrees.
With a $25 donation, you will receive a blue cord to wear at Commencement and be recognized during the ceremony.
Now is the time to show your Mountain Lion Pride and give back to students who are working to achieve what you have notably accomplished.
And don't forget, with a gift of $25 or more, you receive a blue contribution cord! Email Lisa Bartholme to arrange delivery. Wear your cord during your commencement ceremony and join the Class of 2020 in showing your UCCS pride!