Mountain Lions are: Resilient. Connected. Family.
Now more than ever, we come together and strengthen the Mountain Lion Family. We build up UCCS and connect, support, and engage in new ways.
Alumni and Friends, welcome to the Mountain Lion Den, your go-to digital hub to connect with your fellow Mountain Lions all over the world via career connections, COVID resources, activities for kids, webinars, and so much more.
View the content below to bring some Mountain Lion pride into your homes. And check back often – content is updated frequently.
The UCCS Alumni Relations and Annual Giving office has implemented a hybrid office style. Connect with any of us here.
Virtual Resources & Support
Quick Links & Campus news
Quickly find the most requested resources within our Alumni site.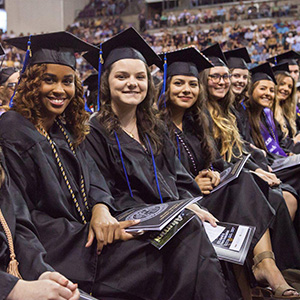 Utilize this form to update your contact information and get an alumni membership card.
Communique is the online newsletter for UCCS faculty & staff.
Communique
Subscribe to our newsletter.
Newsletter
Career Connections
We have been challenged to think about our careers in a new light. We are committed to providing you resources to help you be successful in your job search.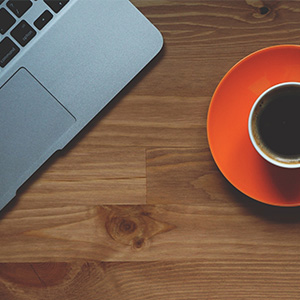 Volunteer
UCCS offers dozens of opportunities for alumni and friends to donate their time and talents to our students and programs. Take advantage of current volunteer opportunities today.
Volunteer Today
Learning & Athletics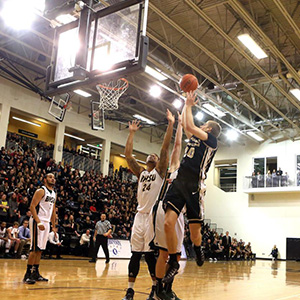 Re-live some of the gold & black action here.
Stay up to date on the latest from UCCS Athletics through the official website of the Mountain Lions. Whether it is to learn more about your favorite team or student-athlete, this is the place for you.
Let your Mountain Lion Pride shine
Interested in how this modern pandemic relates back to history? Check out the course "Medieval Plague, Modern Pandemic" here, complete free of cost.
Free Course
Find some zen with a good book provided to you via the UCCS Kramer Family Library.
UCCS Virtual Library
CU on the Air explores the University of Colorado's progressive, world-changing, life-saving research, providing leading-edge knowledge for friends of CU across the globe.
Listen Today
Cook with the UCCS Chef!
Watch now
In this series, experts on campus will be highlighted through their research and through conversations with community experts. this series, experts on campus will be highlighted through their research and through conversations with community experts.
5 Things You Need to Know
Health & Wellness
UCCS is full of health and wellness activities to cover all your needs.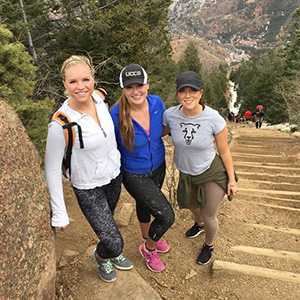 Looking for ways to stay active? UCCS Rec Center has you covered.
Keep your mini Mountain Lions entertained with our UCCS themed coloring pages.
UCCS Coloring Pages
Access campus updates from our leadership to learn about UCCS's response to the coronavirus pandemic.
Campus Updates
Whether you are supporting your community, or you need a bit of support, the GRIT program has you covered.
Grit Program
Support & Promote
Do you know a student that would be just right for UCCS or alumni doing great things? Show your support here.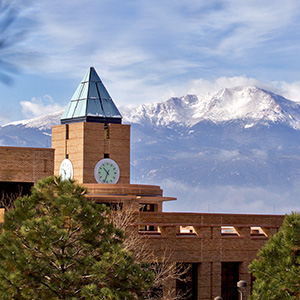 Visit campus virtually here.
You can refer a student to UCCS. Fill out this easy form and fuel their future today.
refer a student
Know a UCCS alum who is doing great things? Nominate them here!
Nominate Today
See the latest from the Alumni and Friends Association
You can give to UCCS to fuel the future of students in need. Please consider one of the following gift funds: