Mountain Lion Legacy Cord Program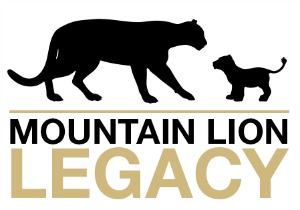 When a family makes it a tradition to attend UCCS, it's something to celebrate. The Alumni & Friends Association's Mountain Lion Legacy program honors family members who share the bond of being Mountain Lions.  
Be proud and pay homage to your family on graduation day!
The UCCS Alumni & Friends Association provides free Mountain Lion Legacy cords for commencement to graduating students whose parents, grandparents, spouse/partner, siblings and/or children are UCCS alumni. Celebrate your graduation and recognize your family ties to UCCS with the Alumni & Friends Association's black, silver and gold cord.
ATTENTION MAY 2021 GRADS: Instead of submitting the form below, please use this CELEBRATION BOX link to register for a Mountain Lion Legacy cord. In addition to fun alumni swag for May 2021 grads, these boxes will also include legacy, class gift and military affiliated cords (if students qualify). Celebration Box mailing will start in mid-March.
For more information about the Legacy Cord program please contact Lisa Bartholme by email.

Mountain Lion Legacy Cord Program Form